You are about to enter my private area. You can see a preview of what's inside.I give access to the private area, with all my long naughty videos, for a small fee. Gotta pay my studies

Click on the button below to receive instant access!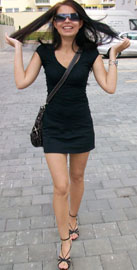 Buy now an access to my private area and enjoy:
All my long, naughty videos. There are dozens of videos there (on average 15-20 minutes each), and I add at least a new video every week. I shoot what turns me on: I try to make  each video always unique, special, horny.
See my friends shooting with me.
I'll throw this in, too : For a limited time, I send a special picture of me in the pose you want (reasonable requests accepted…)
… and you are also helping me to pay for my University . Aren't you sweet?
.
Questions?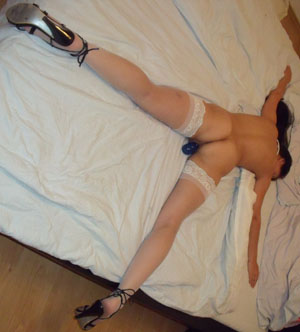 Why are you doing this?
In fact, I enjoy it, a lot

… I think I am a natural exhibitionist, and I love to show myself and get people horny when watching me. The hornier, the better.
So why are you asking for money?
Because I am broke student

In order to pay my rent, I prefer by far to do something that I enjoy, rather than working as waitress or the like…
How much does it cost?
About 10 Euros/month, if you buy three months. (In USD, that's $14.99 /month)
I am a broke student too! I really want to see your videos, but I can't buy an access.
If you are a student, I give you access for free. (I don't feel asking money from students

)
What if i buy an access, and then I am disappointed with the content I find in your private area?
I'll refund your money. Seriously: immediately and with no bureaucracy. If you buy an access and don't like what you see, just send me a mail the same day and tell me why you don't like it – I'll give your money back: I don't want to have disappointed members!
Can I ask you a question that is not answered here?
Sure you can, as usual! Drop me a mail at zuzinka[at]zuzinka.com. I usually respond within 24 hours, sometimes immediately if I am online

Can I see a sample of the videos in your Private Area?
Here below there's a sample with some parts of my longer videos. (If your connection is slow you can also download the sample) Note that all the videos in the private are have better full screen quality and can be saved to your hard disk to view them offline without buffering.
http://www.zuzinka.com/clips09/sexy_teaser.flv

Click the button to signup for an access now!
It's quick, easy, totally secure and confidential.

And if you don't like it, I will refund your money!

The payment for my private area is done using Verotel, one of the most reputable payment processors in the world and it is verified by Verisign.